WILDERNESS FISHING
THE ULTIMATE FISHING ADVENTURE
Let local Christchurch fly fishing guide Ben Haywood take you on a tailor-made fishing trip of a lifetime. Include anything from fly fishing for large wild trout or salmon angling in the unique braided rivers of Canterbury through to catching monster trout in the Mackenzie Hydro Canals. Accommodation options also available.
Meet your NZ fishing guide
New Zealand Fly Fishing Trips to Remember
Discover NZ's wilderness on an authentic Kiwi fishing adventure
Are you into salmon fishing tours? Are you looking for the best New Zealand fly fishing trips? Maybe you'd like to try your hand at trophy trout fishing or even book a heli fishing adventure. Whatever your preference, local Christchurch fishing guide Ben Haywood has the expertise to take you on an unforgettable adventure; New Zealand has the scenery to impress. Picture pristine rivers, magnificent high country, mountain streams and crystal-clear spring creeks.
A member of the prestigious New Zealand Professional Fishing Guides Association (NZPFGA), your salmon/trout fishing guide Ben offers tailor-made trout/salmon fishing tours. He will create a package to suit your abilities, ranging from one-day guiding to weekend getaways and multi-day New Zealand fly fishing trips through to corporate excursions and complementary activities such as vineyard visits.
Guided Trout Fishing NZ
Your trout fishing guide Ben prides himself on offering New Zealand fly fishing trips to remember. Head out to the magnificent Canterbury High Country and West Coast regions and venture off the beaten track to spot, stalk and cast to large wild fish. Your trout fishing guide is all about showcasing the best of NZ's wilderness fishing. All levels welcome!
NZ Salmon Fishing Tours
A salmon fishing tour takes you to the unique braided rivers of Canterbury (South Island), just 90 minutes from Christchurch International Airport. With the rugged Southern Alps as a backdrop, you cast to wild Chinook (King) Salmon, averaging 5kg (12lb) to 11kg (25lb). After more than 25 years' experience, your salmon fishing guide Ben will help you locate prime salmon holding waters in the more scenic and remote sections of the rivers.
Trout Fishing in Tekapo's/Twizel's Hydro Canals
This spectacular high-country canal system is home to some of the world's largest brown and rainbow trout, making the area a popular bucket-list destination for anglers worldwide.
Heli Fishing
Take a different spin on New Zealand fly fishing trips:
book a heli fishing adventure
! Treat yourself to a breathtaking helicopter flight over the majestic Southern Alps to one of the many remote streams in the Canterbury High Country and/or West Coast region. Here, your trout fishing guide will have you stalk large wild brown and rainbow trout in crystal-clear mountain streams, amidst some of NZ's most spectacular scenery. Helicopter safaris let you access relatively untouched waters which are rarely fished. On these New Zealand fly fishing trips, the only footprints in the sand are yours.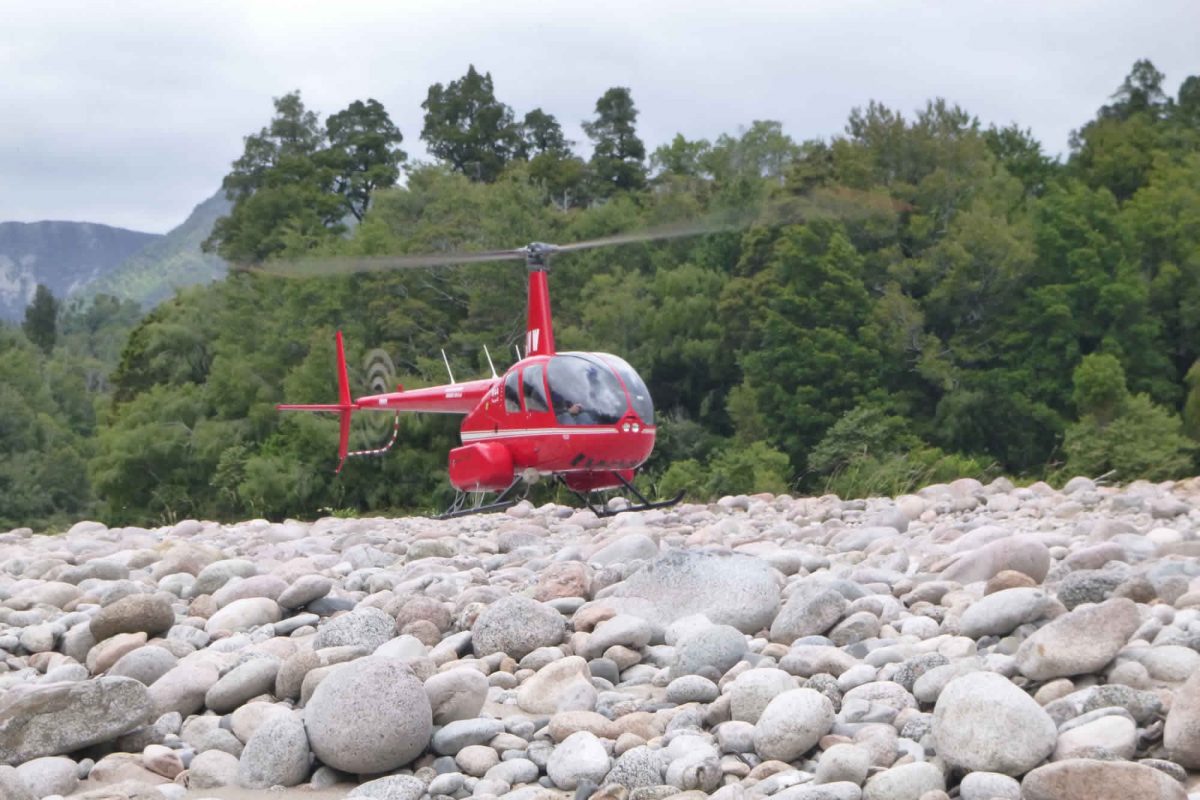 Fishing Trip Accommodation
The Alps
Nestled amongst crisp mountains and pristine rivers lies The Alps, your exclusive fly fishing trip accommodation. Located in the picturesque alpine village of Arthur's Pass, The Alps is your own modern fully self-contained accommodation. Why drive back to the city, when you can stay close to an abundance of premium trout fishing waters?!
Praise from around the world
We spent 2 days' fly fishing with Ben in January and it was great! He really wanted us to catch fish and we did even though it was our first time fly fishing. I would definitely recommend Ben and my only advice would be to prepare a large strong coffee because the early wake up…
This was my third trip with Ben, that says it all! He finds fish where I can only see rocks. The only thing he doesn't seem to control is the weather! Up your game Ben. He now knows  I like challenging, hard, long days on the river. My legs and I are never disappointed. Excellent…
Thanks Ben for one of the best fishing trips of my life. Catching a rainbow trout was a bucket list item and you came through despite how rusty I was at fly fishing.
I booked the salmon fishing day trip – mainly for my husband….I did not expect to that I would love it so much too! We had an amazing day and Ben was so knowledgeable and friendly. I was worried as we hadn't done this kind of fishing before but Ben was patient and a very…
I have never worked with a guide more dedicated than Ben. He was willing to start early and fish until late evening in order to give the best fishing experience ever! He really knows the rivers and how to put you on the fish. I would recommend him to any angler no matter what their…
My full day of fly fishing for rainbow trout with Ben Haywood was a dream fulfilled. Ben has superlative guiding skills as well as being incredibly patient and helpful. This allowed me to catch some large trout along one of his favourite streams. His uncanny knack of spotting fish in the water, and telling you…
Create your ultimate trip by combining salmon and trout fishing in your own personalised package.